Principal's Welcome
Dear Students,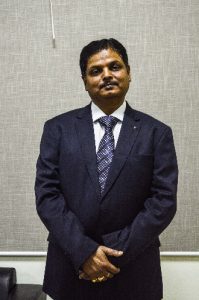 I welcome you to Atma Ram Sanatan Dharma College, a NAAC-accredited A-grade institution. We incessantly strive towards excellence in every aspect of institutional life which is visible through our 7th rank in NIRF.  We offer 17 courses in three streams – Arts, Science, and Commerce along with many add-on courses. Apart from academics, ARSD provides ample opportunities in the fields of sports and other co-curriculur activities which work towards holistic development of the students. We have various societies like Rangayan, Nimbus, Vedanta, NCC, Artesania, Pixelation and many more to suit different interests of the students. These societies not only hone your skills but inculcate many qualities like team spirit, leadership, time and money management.
Our teaching-learning is not limited to the four walls of the classrooms, rather field trips, internships, and study visits provide hands-on-training and practical knowledge. The Placement Cell organises internship fair where reputed companies from different fields visit college and provide jobs and internships to the students. Our Skill Development Cell facilitates vocational training and short-term courses. Various schemes like Unnat Bharat Abhiyaan and societies like NSS and Enactus provide a closer look of the community under outreach activities.
ARSD has a rich culture of research and innovation. The establishment of the DBT Science Centre in addition to the Centre for Innovation and Entrepreneurial Leadership (CIEL) in collaboration with M/o MSME, and Star College Scheme showcases our commitment to that. A substantial share of our student body is engaged in research projects under the mentorship of faculty members. We have launched an In-house Interdisciplinary Research and Innovation Projects' Scheme (Prabodh) and established Central Instrumentation Facility (CIF) inside the campus for the students, researchers and faculty members which will cement the research culture of our college. Our students are given the opportunity to develop their higher thinking, reasoning, and writing abilities in a highly competitive and academic environment through our magazine and various newsletters. We promise that these graduation years of your life will be the most cherished ones and will lead you to the path of success.
ARSD College aims to inculcate the principles of equity and inclusivity in its stakeholders and produces responsible citizens who will contribute to the evolution of mankind. With my wish that your expedition towards knowledge be endowed with radiance and filled with bliss, I again welcome you all to the ARSD family.
Prof. Gyantosh Kumar Jha